Today when I saw that Mr Aaron Wall of SEOBook.com has released a firefox extension for SE Optimization I could not stop laughing. This extension really is of no use.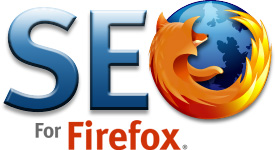 Why is this of no use?
This is there to consume extra bandwidth with every search, that's it. A person who does SEO never does it this way. If you are a web business owner and have Google toolbar installed with this extension on same machine then you will surely have a good time with Google. If you do not know why read the TOS or Hire a good SEO expert.
Anyway have fun and try http://tools.seobook.com/firefox/seo-for-firefox.html, but surely at your own risk.